The DUO USB-C comes with a dual USB 3.0 and Type C connector that allows you to easily transfer your files between your computers and the new generation of devices equipped with Type C ports.
What is Type C connector?
Type C is a new USB standard
Slim and sleek connector tailored to fit mobile device product designs
Reversible plug orientation
Support high data transfer speeds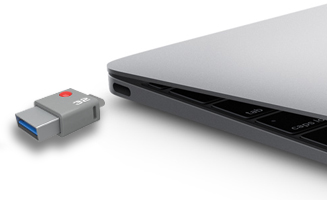 Designed for the new generation of devices
This 2-in-1 flash drive is compatible with Apple Macbook 12'', Google Chromebook Pixel, HP Pavilion x2, Nokia N1
An exclusive design by EMTEC
Cardboard packaging with 360° product view thanks to the transparent and transversal plastic window!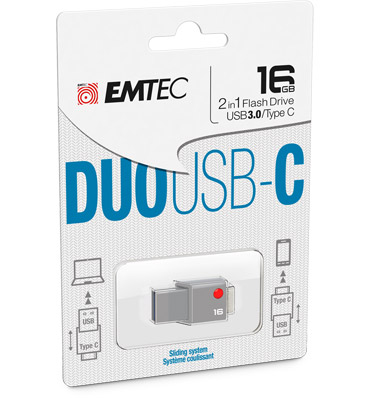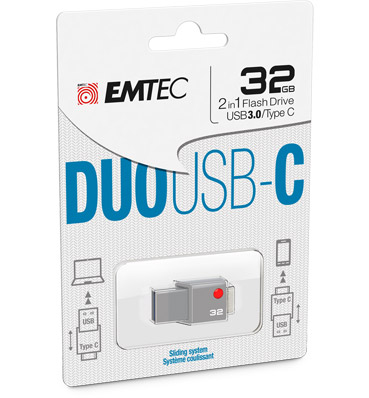 For more information about The DUO USB-C flash drives: view the product sheet
Some technical data:
Capacity : 16 GB et 32 GB
Dual USB 3.0 and Type C connectors
Reversible ports
Size : 26 x 16 x 8 mm
Some additional information:
Already available
Suggested prices

16GB : 17,99€
32GB : 29,99€