EMTEC is happy to announce its new Lightning USB flash drives with a feral look, the iCobras.
Declined in black and white colors and coming in different storage capacities, these novelties are not venomous at all, they only spread their hood to better protect your precious personal data!

Ultra fast dual-connector USB 3.0 and lightning, up to 128GB storage capacity, movies or music direct streaming. The benefits are numerous to define our new iCobra's characteristics.

These latest novelties by EMTEC are perfectly suitable for users on the move. Easily transfer all of your files on iCobra to immediately free up space on your iPhone or iPad; directly stream movies or music from iCobra to your mobile device; back up your files with a click on iCOBRA or on cloud or quickly transfer all of your files between your iPhone/iPad and your Mac/PC; capture photos, videos and store them directly on iCobra if your iPhone's memory is full.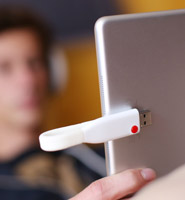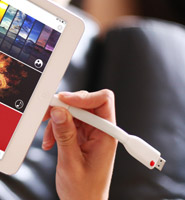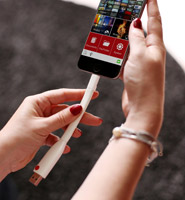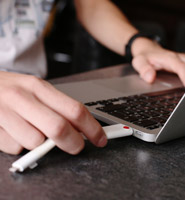 Thanks to the Emtec Connect AP, all of your files stored in iCobra can also be shared via MMS, email or on social networks (i.e. Facebook). Furthermore, the iCobra's smart design is compatible with all protectives cases: two thin connectors are compatible with any slot, and a flexible cable helps not hampering its usage.

For more information about the iCobra flash drives: view the product sheet
Additional information:
Availability : Already available