EMTEC is happy to announce its new high performance USB 3.0 SpeedIN flash drive's launch. Thanks to its great read and write speeds, it is perfect to save time when transferring large files. Up to 75 times faster than a USB 2.0 standard drive (256GB model), the SpeedIN is destinated to PC/Mac users, but also to passionate gamers looking for more space to store and stock their favorite games.
The highest performing EMTEC USB flash drive
Extremely fast, the SpeedIN is ideal to transfer files of all sizes in an instant. Its USB 3.0 port offers a write speed up to 300 MB/s (for 256GB) and a read speed up to 400MB/s. Such incredible performances provide the possibility to transfer HD images, entire films, audio books, or music libraries in a snap. The SpeedIN is compatible with all PCs, but also with the majority of game consoles, such as PS4™ or Xbox One™. Only few seconds are needed to copy, transfer and store your favorite video games! Such a fulgurance causes a sensation because of the different capacities available, 128 or 256GB!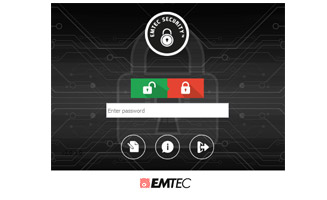 When speed rhymes with security
Besides its perfect performances, the SpeedIN includes the EMTEC Security lock system that's easy to use. Software is also provided to manage USB key passwords. What's better to safeguard your confidential files and guarantee your privacy! Compatible with Windows Vista®, Windows® 7, Windows 8, Windows 10 and Mac OS X v.10.6 (security mode).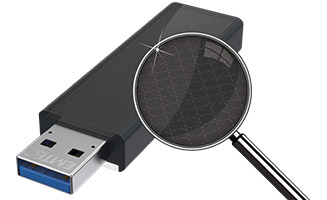 Stock your data with celerity and elegance
The SpeedIN' design is as careful as its performances: its sober black shell associated to a classy checkerboard pattern and the brand name engraved directly on the USB port offer an ultra-modern and elegant look. The SpeedIN' USB is not the only one to take advantage of all these premium features. It is a part of the high performance SpeedIN' collection by EMTEC including the extremely fast USB 3.0 external portable SSD and SD and microSD memory cards Class10.
Some additional information:
Compatibility: USB 3.0, backward compatible USB 2.0
Size: 72 x 19 x 9mm
Availability: April 2016
Suggestedt price: 79,99€ for 128GB, 129,99€ for 256GB